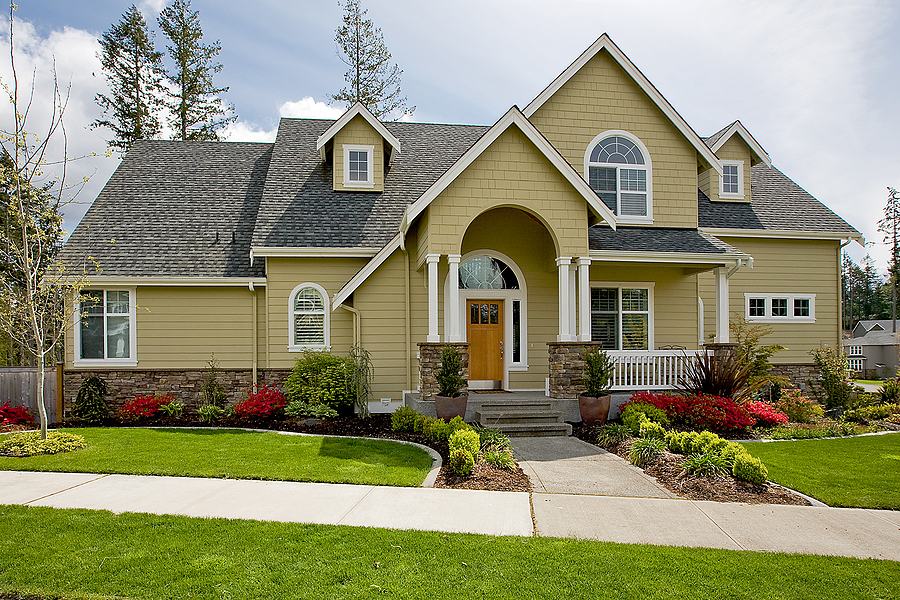 We help you restore your property's aesthetics by eliminating layers of dirt. Our team of professionals will reach every corner of your home, including those you cannot reach, like the roof. 
Power washing a house can be an effective way to maintain the curb appeal and value of your home. It also helps remove dirt, mold, mildew, algae, and other built-up grime that accumulates over time.
By regularly power washing your home's exterior, you can extend its life expectancy and keep it looking beautiful for years to come. Power washing is a relatively quick and easy process, but it's important to choose the right cleaning agent, water pressure level, and other tools for the job. Improperly power washing your home can damage siding and cause costly repair bills in the future. By taking the time to properly prepare, and follow up with regular maintenance, you can protect your home and keep it looking its best for years to come.
Power washing your house will not only make it look better, but also prevent damage from the elements that can lead to more serious problems in the future. It can also help preserve the sealants and coatings on your home's exterior, which can help keep your home in top condition.
This service also helps remove pollen and other debris from the exterior surfaces of your home, which is especially important for those with allergies or asthma. It is is easy and quick, making it an ideal way to get rid of unwanted dirt and grime without damaging the surface of your home.
Note: Power washing is not recommended for wood surfaces, so take extra care if you have any wooden features on your home's exterior. Always consult a professional if in doubt! Power washers should also be used with extreme caution and always follow the specific instructions provided by the manufacturer. Power washing can damage siding, windows, or other surfaces if done incorrectly – so it's important to take all necessary precautions when undertaking this task. Power washing is a great way to keep your home looking its best while at the same time protecting it from the elements. With a little bit of preparation and the right equipment, you can enjoy cleaner and safer living spaces while preserving the value of your home over time. Power washing is an excellent way to protect your home from wear and tear and keep it looking great for years to come.
Power washing should not be confused with pressure washing. Power washing uses hot water and pressure, while pressure washing uses only cold water and lower levels of pressure. Power washing is generally considered better for tougher cleaning jobs and can be used on a variety of surfaces. Make sure to use the appropriate equipment for your specific job! Pressure washing is often preferred for more delicate surfaces where power washing may cause damage.